Project Goen Green is our daily attempt to do our part to make a difference for today and the future. It is an homage to parents and grandparents in the way they raised me. I did most of my growing up on a small ranch in East Texas. Some of my earliest memories are me playing in the dirt while grandparents and parents worked the garden and tended to the cattle. We ate the vegetables they grew, drank the milk from the cows and enjoyed their meat on Sunday dinners. We bought eggs from a neighbor and bartered my grandma's famous blackberry jelly with neighbors for other items we needed for our simple daily life. We shared our water well with our neighbors the Sloans, who never owned a car and did not have running water in their home. I call still see in my memories the old couple pushing an old rusted wheel barrow with two 5-gallons cans over to our well; dropping in the beat up bucket into the well and pulling up clean cold water from the earth. We were living a sustainable life and did not even know it… we just called it living. I feel honored and privileged to have grown up this way and the lessons of life they taught me and the reality of life and death given to us by nature I learned as a young child. In my own small way I want to do what I can to help our home and honor those that came before me and leave a continuing legacy of caring for my children and future generations.
Terracotta Pots
A great collection of old terracotta pots will be put to good use as table centerpieces and general event decor.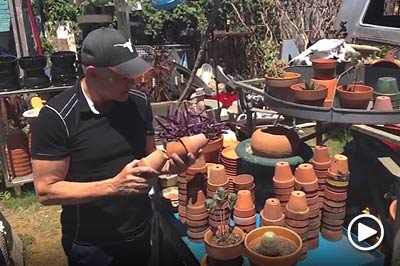 ---
Pinatas
Handmade pinatas constructed of old cardboard and newspapers works hand-in-hand with our Project Goen Green goals.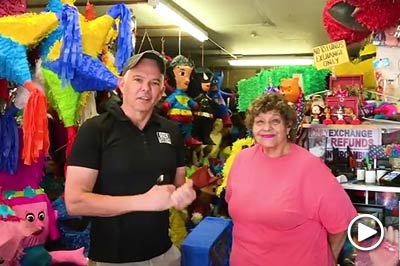 ---
Silk Screens
Beautiful silk screens are an excellent resource for our extensive line of event decor items.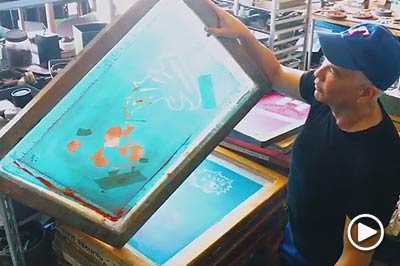 ---
Piano
An old piano catches Morris' eye in New Orleans.