We at Goen South feel very blessed and fortunate. We get to do what we love every day and have been successful in doing it since 1992. Our communities and the people of the great state of Texas are very important to us. So whenever we have an opportunity to give back to an organization that we know is doing the right thing, we do our best to share our knowledge as well as contribute our decor and man-hours to help make their events a success. And when the folks of Texas are hurting, we pitch in any way we can to help even if it is just a little. If we all do what we can in helping one another, it can make a huge difference in making the world a better place.
The Robert Irvine Foundation is a not-for-profit organization that honors the men and women defending our country, first responders and the many other heroes in our lives. The foundation's mission is to support individuals and organizations committed to enriching the lives of our heroes and their families. Over one million dollars has been raised since the foundation's inception and 250,000 individuals have benefitted from the program.
Hurricane Harvey Relief
When their community needed it most, Bear Creek United Methodist Church provided shelter to families displaced by Hurricane Harvey. Within days, the church was in need of resources to support upwards of 150 people from their community in Houston. Mary Helen Dolan was able to make contact with her cousin, and our very own, Roger Guerra and get us the information we needed to be able to haul an 18ft truck full of donated items from San Antonio; among a total of 8 pallets were non-perishable food, 64 cases of bottled water, 15 cases of diapers and wipes, baby formula and day-to-day household items. We are so incredibly thankful for everyone who contributed and made it possible to bring some relief to this community. This one small gesture by many speaks volumes about the power of good will. Thank you to all who donated.
"Morris, this is Roger's cousin, thank you from the bottom of my heart for your kindness. You are an exceptional angel to bring all of these donations to Houston. Bear Creek as many other places was devestated and I know they really needed the help. May God bless you and your team. Be safe on your stay in Houston and your journey back to San Antonio."
Mary Helen Dolan
---
Melissa Edwards
Thank you for the absolutely beautiful florals for our San Antonio No Kid Hungry Dinner at Hotel Emma this past Sunday! I'm proud to share that it raised over ­­­­$72,000 to support our efforts to end childhood hunger in Texas and across America. The centerpieces were just stunning and our team and guests were in awe. We could not do this important work without you. Together, we are connecting kids with healthy food so they can reach their greatest potential. Thanks again to you and the Goen South team for your incredible support. We are already looking forward to next year!
---

Jon Hinojosa
Goen South is an amazing San Antonio DMC! They have been an incredible support for our organization, SAY Sí. We have worked with their team for a number of different events and they are extremely accommodating when it comes to the needs of our organization. They always provide excellent service and we highly recommend Goen South to any business or organization looking for a San Antonio DMC to support their events!
---
Gustavo A. Garcia, CNP
Perfect! Looks great. Thank y'all so much for y'alls donation to support our Human Rights Campaign San Antonio Event, HerHRC: Sisters for Equality.
---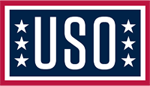 Charles Bunch
Had amazing décor for our USO Appreciation event on January 19th, 2018. Not only was the presentation first class, Tanya Schilling provided exceptional customer service and truly elevated the experience, which many of our guests continue to rave about! Thank you Goen South for ensuring this special night was on target with the UIW Sky Room elegant venue!
---
Shrine Circus
Dear Morris Goen,
Thank you for your support of the Shrine Circus. Your contribution will help less fortunate children to attend the Shrine Circus as well as help the Shrine carry on its great work in your community.
Thank you for your generous support.
---
Mindy Miller
Goen South recently donated decor for a Studio 54 event hosted to raise funds for Fiesta Cornyation charities. From red carpet, velvet rope & stanchions, fabulous marquis lights, to an uplit bar, disco balls, silver drapery & linen, every detail was accounted for, the staff was professional & courteous and substantial money was raised for Beat AIDS, Thrive Youth Center, and the San Antonio AIDS Foundation. We can't say enough about how much we enjoy working with the Goen South DMC team & San Antonio DMC, especially when they're willing to give back in such a generous way to the local community.